Innovative ways for sustainable solutions
The term sustainability has been discussed in our industry in recent years when it comes to researching new fuel, i.e. carbon compounds. The most used fuel in the past decades was paraffin. Paraffin is a by-product of petroleum and falls in the production of lubricants such as engine oils for example. However, since these are increasingly being produced synthetically, paraffin becomes extremely scarce and is also not renewable.
For this reason, renewable carbon compounds are currently being used more and more as fuel. In addition to animal fats, this also includes vegetable fats, such as those made from palm oil.
As a member of the RSPO (Roundtable on Sustainable Palm Oil, check our progress at www.rspo.org), we actively help shape the development process for standards in the extraction of palm oil, which among other things also means that acreage is no longer cleared and that minimum social standards are observed during cultivation.
Worldwide pioneer in the candle industry
In the candle industry, our production facilities are the first in the world to be certified according to the RSPO (check our progress at www.rspo.org) Supply Chain Standard back in 2012. We only processed palm oil if it was certified (book and claim). We are thus underlining our claim to play a pioneering role in sustainable candle production.
Palm certification
We have been a member of the RSPO (Roundtable on Sustainable Palm Oil, check our progress at www.rspo.org) since 2010 and since 2013 our largest production facility has been certified according to the strict "segregated" criteria. We are the first candle manufacturer in the world to hold this certificate. This enables us to combine future-oriented technologies with classic manufacturing processes and to take a step towards independence from fossil fuels through alternative raw material components.
Info: In the segregated trading model, palm oil from certified plantations is separated from conventional oil. Until the end of refining, every transaction with RSPO-certified palm oil (check our progress at www.rspo.org) is tracked via the UTZ-Certified network. The origin of the palm oil can therefore be traced back to the certified plantations. From the refinery, the separate product stream is then checked by an independent certification body.
Member of FONAP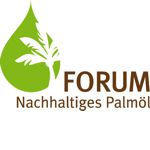 We are a member of FONAP, the forum for sustainable palm oil.
The Sustainable Palm Oil Forum (FONAP) is an association of companies, associations and non-governmental organizations to work together to develop viable solutions for improving practices in the palm oil sector.
The aim of the "Sustainable Palm Oil Forum" is to significantly increase the proportion of segregated certified palm oil and palm kernel oil or corresponding derivatives in the German, Austrian and Swiss markets and to make 100% segregated certified palm oil and palm kernel oil available for these markets as quickly as possible.
Quality checks according to EU standards
Due to the measures specified by the EU under the REACH regulation, we have registered the raw materials paraffin and palm wax used in our production with the responsible authority in Helsinki – ECHA.
We do not use any substances in our candle production that are listed on the current SVHC list as hazardous substances. In addition, our suppliers also make a binding commitment to us that they, in turn, comply with the provisions of the REACH regulation, do not use any of the so-called hazardous substances according to SVHC, and also observe the constant updating of this list as mandatory.
Saving energy through permanent process improvement
We started many years ago to increase the environmental compatibility of our manufacturing processes and the energy efficiency in the production of our products. We are aware of the advantages and necessity of using our resources responsibly and therefore regularly review all processes. We do our best to determine potential savings and to continuously and sustainably improve energy use.